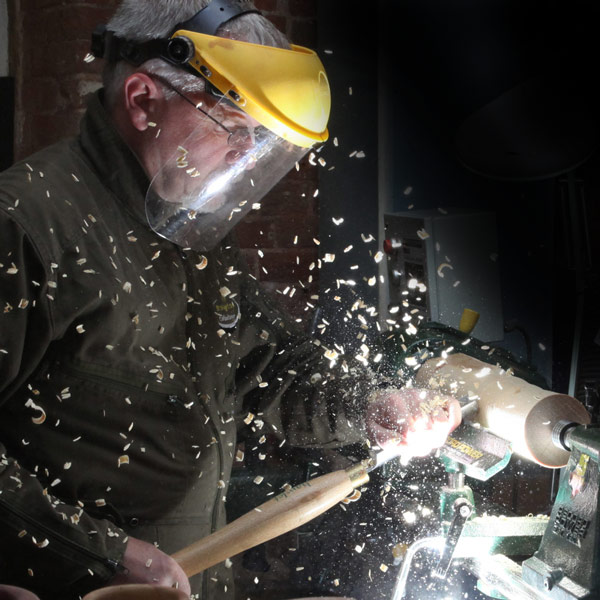 My name is Viv Broughton
and my passion is woodturning.
My aim is to create simple but beautiful tactile bowls, vases, pots, goblets, round boxes and other gifts which make a really unique present. They can be practical to keep small items in or an art form display piece.
The finish I use is a natural beeswax polish or oil which brings the grain to life creating lustre and depth.
The quality timber I buy comes from suppliers who confirm that their wood comes from sustainable sources which is seasoned and very stable. Generally these are hard woods from all around the world and from the UK some of which I have cut and seasoned myself.
To add an extra bit of fascination to my pieces I often add a hand casted Pewter rim and occasionally metal spikes giving an edgy and contemporary look. I often laminate complementing woods together and sometimes add plywood into the mix for a really striking result.
Feel free to have a look through my gallery pages which I update when ever I can with my latest new creations.
Thanks for visiting my site!