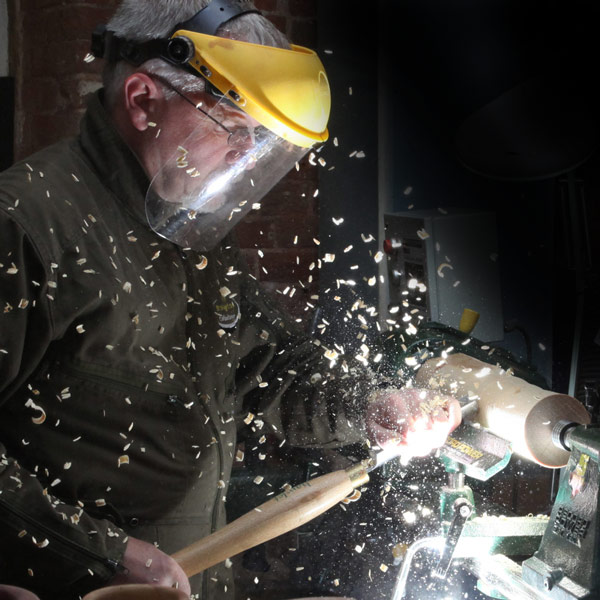 I will be updating this section with info on my next exhibition shortly
WATCH THIS SPACE!!!
I am Viv Broughton and my passion is woodturning, creating beautiful, tactile bowls, vases, pots, goblets, round boxes and other gifts.
My finished pieces make fantastic, unique gifts. They may be displayed as ornaments on their own or provide a practical receptacle to keep small items such as jewellery, keys, pens or other bits and bobs.
My design ethic is to keep the shapes of my wood turned creations simple, finishing them with a natural wax or oil which further enhances the grain creating lustre and depth to the finished piece.
I purchase the highest quality timber from suppliers who confirm that their wood comes from sympathetic and sustainable sources. This timber is seasoned ready for turning so is very stable and should not split or crack. I also turn a selection of woods from the UK some of which I have cut and seasoned myself.
Often I will add a Pewter edge or rim which gives the final product a special zing and complements the colours and grains of the finished form. This addition requires more patience and time, casting and forming the pewter to the shape of the vessel using only the best quality P16 grade pewter ingots which are totally lead free. I also add metal spikes to some of my creations giving an edgy and contemporary look. I often laminate different timbers together and sometimes add plywood into the mix for a really striking result.
I invite you to take a look through my gallery pages to see what I make.
I try hard to regularly update the gallery images with my latest new creations so please feel free to revisit this site to see what I am turning!
Thanks for visiting my site!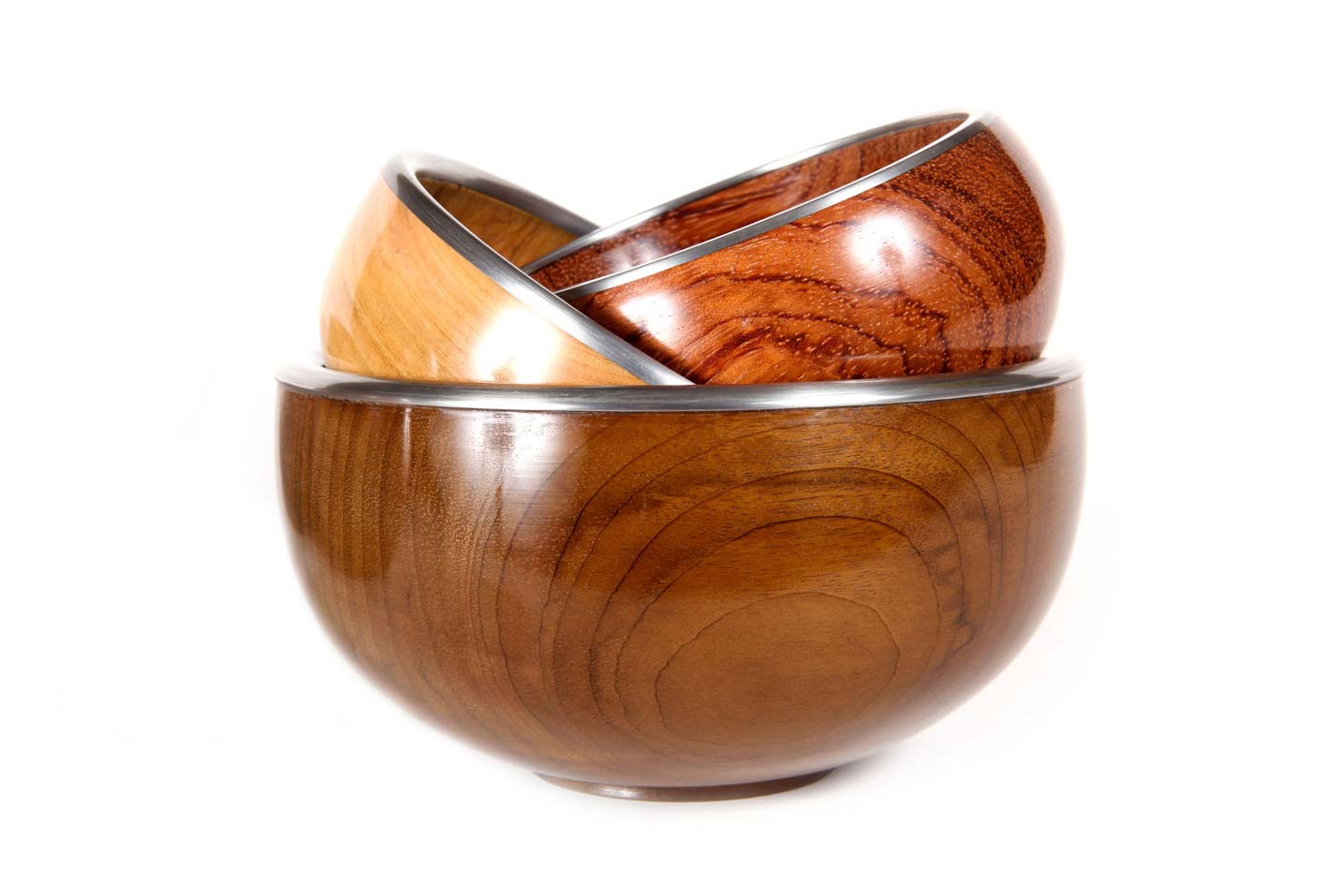 Revealing
the natural beauty
of wood